Schedule Your Appointment Today: 540-388-6989

In-Person Services - In the convenience of your home, business, or care facility

* Acupuncture works with the immune system to alleviate pain, unwanted symptoms from trauma, ill health and diseased conditions. It is a naturally effective, non-invasive method of treatment.




Initial Treatment Plan and Acupuncture Treatment Visit (One Health Problem)

Feeling Great Naturally....





Your first 1.5 Hr visit includes an evaluation of Health Condition, medications, supplements, diet and lifestyle a physical exam. treatment plan , with a gentle yet effective treatment of Acupuncture, Auricular Ear Therapy, or Acupressure. Choose this session if you have one health issue to address.

†
Initial Acupuncture Session/ Multi-Health Issues/2 Hr, In-Person

* Acupuncture works with the immune system to alleviate pain, unwanted symptoms from trauma, ill health and diseased conditions. It is a naturally effective, non-invasive method of treatment.

†

Your first 2 Hr visit includes an evaluation of Health Conditions, medications, supplements, diet and lifestyle, Traditional Chinese medicine diagnosis diagnosis of any pre-disease conditions found where applicable. a physical exam. treatment plan , where applicable, diet, lifestyle, herbal or vitamin supplement and exercise suggestions,

with a gentle yet effective treatment of Acupuncture, Auricular Ear Therapy, or Acupressure.

Choose this session if you have multiple health issues to address.

†
Initial Comprehensive Infertility Session, In-Person

* Enhance your chances for success with this complete infertility program that can be utilized by itself or with IUI/IVF treatment to increase greatest fertility success, and prevention of miscarriage.

Optimal Fertility Program



our first visit is a 2 hour Session in which we will review and evaluate your medical and fertility history, Treatment plan and an Acupuncture Treatment.

Whether you choose to use IVF/IUI or not, we will map an individualized plan together to incorporate all treatment, appointments and concerns.

I will also provide you with my extensive Fertility Program Guide, which includes information on your Treatment, Nutrition, Diet, Herbal and Natural Supplementation, Exercise and Lifestyle Activities for Optimal Fertility along with your Acupuncture Session.

†
Initial Acupuncture With Add-on Session/2 Hr/In-Person

* Acupuncture works with the immune system to alleviate pain, unwanted symptoms from trauma, ill health and diseased conditions. It is a naturally effective, non-invasive method of treatment.
TuiNa is a massage like technique that incorporates acupressure and reflexology to effect the meridian acupuncture points, relax muscles.
GuaSha is an ancient skin scraping technique used to bring toxins to the surface, alleviating pain, and healing scar tissue and some diseased areas.
Chakra clearing is a type of energy work to clear unwanted energy patterns of illness, then redirect and balance the energy bringing about whole harmony wellbeing.


†

Your first 2 Hr visit includes an evaluation of Health Condition, medications,supplements, diet and lifestyle, Traditional Chinese medicine diagnosis diagnosis of any predisease conditions found where applicable. a physical exam. treatment plan , where applicable, diet, lifestyle, herbal or vitamin supplement and exercise suggestions, with a gentle yet effective treatment of Acupuncture, Auricular Ear Therapy, or Acupressure.

Add-on Services to include one of the following 30 minute sessions:

* Tui Na

* Guasha

* Chakra Energy Cleanse, Balance and Seal

* Glass Cupping (available only on preapproved session/currently not available unless specified by Melanie.)

Choose this if you have one health condition but would like to combine one of these treatments with Acupuncture.

†
The Psychic Health & Healing Session/In-Person / 2 Hrs/ In-Person

* This is a psychic reading and a healing session combined into one! It is like no other as each session is uniquely different. Hear messages from Spirit/Your guides/angels that are meant just for you..

†

Psychic Health and Healing Session: Melanie connects with your Energy and Soul Essence, and calls in your guides and healing angels so that you will receive messages that spirit needs you to hear, she describes psychic impressions given, describing their meaning and facilitates clearing healing session that calms, grounds and balances.
Melanie works with the life-force energy/qi in and around you. This includes the chakra centers and acupuncture points to remove unwanted stuck energy to bring healing balance to the whole body! Benefits may include: more energy sense of wellbeing feeling revitalized well rested relaxed and at-ease, improve health positive life change
This session also removes blocks of energy that encourage growth and development of spiritual gifts, embracing more self-love through body awareness and added protection. Basically, it helps you to be a more well rounded, healthy person in all areas of life.

†
Initial Geometric Esoteric Acupuncture Session/ 1.5 Hr Visit. In-Person

* Geometry symbols Needled on the body in specific areas and acupuncture points that align the various energy bodies on all levels(emotional, mental, physical etc) aligning you with spirit. This helps to advance your psychic senses, the senses beyond your first 5.


†

Esoteric Geometry Definition= God's natural Design. Esoteric Geometric Acupuncture is a technique that brings our bodies back in balance with nature and aligns us with source/God.

This treatment session utilizes acu needles gently placed in a specific order and geometric pattern/s found in nature. This effects various energy influences throughout the body to help with health on the emotional, mental and physical as well as energetic levels that helps to advance the unfolding of our unique spiritual gifts/development of higher spiritual centers(chakras.

This is a unique way to do acupuncture that effects the subtle yet powerful energy centers of the body through geomancy which is found throughout all of nature.

this session includes evaluation medical history, Treatment plan, and One hour Treatment.

†
Initial TuiNa Session/1.5 Hr/ In-Person

* Tui Na stimulates the acupuncture meridian pathways that lead to the various organ systems. In turn, these modalities of the Orient pleasantly help in achieving relaxation and health.

†

These sessions are flexible and can be geared toward a specific area that is in pain or sore, concentration on a specific area of the body, and refrain from other areas. You select and modify how you want it done.

For improving health issues, I recommend you get one of the initial evaluations with treatment first.

* face, scalp, ears, neck and shoulders


* all over(except private parts) with concentration on one or two areas you prefer

* hands, feet, ears, neck and shoulders

* back,neck, hips and shoulders, glutes

* legs, feet, arms and hands

* other combo

* Pregnancy Tui Na - This includes gentle abdominal technique to ease baby and pelvic ligaments and hips, legs and feet, neck and shoulders, back while mom and baby lay on side. When Scheduling, choose at least 1 hour Tui Na.

* Infertility Tuina - This is a deep abdominal technique that addresses proper blood flow to the ovaries, fallopian tubes and uterus that helps to increase your fertility. When Scheduling, choose at least 1 hour Tui Na.

†

Remote Services - By Phone or Zoom

Life's all about Joy, Spirituality, Health and Your Wellbeing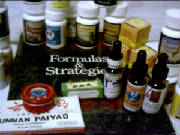 Comprehensive Health Session -
For correcting health Problems Naturally and
Correcting imbalances in your health regimen
Multiple health issues? Not sure about something concerning your health, medication, herbal or nutritional supplements, the diet you are on or want to try and wonder if it's right for you with your health conditions or what may be causing problems and have questions?

This is a 1 on 1 live Phone or Zoom Session that lasts up to 1 hour.

Melanie will evaluate your health issues, reviewing all medications and supplements and write prescriptions for changes in diet, Nutrition, herbal and other natural supplements and lifestyle changes.

Melanie recognizes patterns of disease processes through deficiencies, excesses and the imbalances not only in the physical body but also with your supplements, nutrition, diet, lifestyle habits. What may seem like a good habit may be hurting you.

Melanie then writes recommendations to correct these imbalances that can or are cause health issues.

This 1 Hour session is for reviewing, writing your recommendations and 1 on 1 live via phone or zoom with Melanie as she evaluates and clarifies information for accuracy and emails your prescriptions for natural wellness.
When Qi Flows in Balance, All is Harmony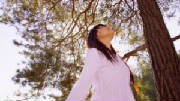 The Psychic Health & Healing Session/
Remote by Phone or Zoom




1.5 Hour Psychic Health and Healing Session: Melanie connects with your Energy and Soul Essence, and calls in your guides and healing angels so that you will receive messages that spirit needs you to hear, she describes psychic impressions given, describing their meaning and facilitates clearing healing session that calms, grounds and balances.
Melanie works with the life-force energy/qi in and around you. This includes the chakra centers and acupuncture points to remove unwanted stuck energy to bring healing balance to the whole body! Benefits may include: more energy sense of wellbeing feeling revitalized well rested relaxed and at-ease, improve health positive life change
This session also removes blocks of energy that encourage growth and development of spiritual gifts, embracing more self-love through body awareness and added protection. Basically, it helps you to be a more well rounded, healthy person in all areas of life.



Chakra Energy Cleanse, Balance and Seal/
Remote By Phone or Zoom




Let's cleanse, balance and seal your Energetic Chakra System within and around your body in this 1 hour remote session on facetime, via zoom or phone. it can also be done via email. Your preference. Allow for an extra 15 minutes prior to appointment time.
Zoom is already set up so when you schedule your appointment online and a link will be provided to you. These sessions lift you up by raising your energy frequency which helps during times of feeling emotionally and mentally scattered, feeling down, stressed. It also helps during times of needed change and grounding such as bumping into things, mental focus and emotional wellbeing. For in-person or adding a comprehensive Healing Session with psychic messages, see 'The Psychic Crystal and Healing Session'




Develop Your God-Given Psychic Skills, Live 1 on 1 Sessions
by Phone or Zoom


These are 1 hour, Private 1 on 1 'live' lessons to reach you at your own development level. From beginner to advanced.
Learn to develop your conscious awareness experience greater connected awareness to Source/God Co-Create a healthy creative life of happiness and joy Find and develop your life purpose advance your intuition which is your built-in guidance system recognize emotional and mental patterns and transcend them understand yourself and what you are experiencing better learn how to understand messages you receive get out of a rutt! (This is when you are feeling stuck in a bad or negative situation or feeling, thought, physical problem, or energetic. and so much more..




Oprah Gets Acupuncture
Acupuncture and Oprah on Dr Oz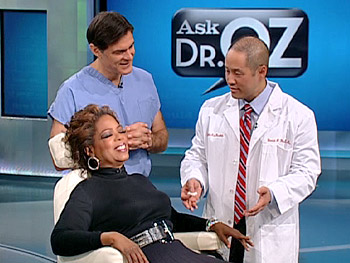 Oriental Healthcare is natural,very safe and effective in treatment of many illnesses(disease), injuries and chronic and acute conditions, stress, anxiety and much more. From a holistic perspective, it helps to reconnect you to the inner peace and love within you. You feel balanced and more at ease after each treatment. Some of my clients say they are addicted to treatment because it makes them feel so good:)) there is no addiction involved, however, it does make them feel better. I have a proven high patient health success rate, 28 years experience in natural health care and 16yrs in acupuncture. Clients who come to me want to feel better, eliminate stress, to prevent surgery, minimize side-effects of standard medical practices and reduce medications. Clients want the pain and other symptoms to be gone and are tired of hurting so much. For this reason, I offer an integrative approach to your already existing health care as well as total natural health care practice. As a Primary Care Practioner of Oriental Medicine, I can provide you with the best natural alternative healthcare available. I look at the overall conditions in your body, observe how each body system functions to find out which are out of balance and not functioning properely.this way I can provide you with treatment for improving all areas of your health even prior to illness. Melanie Myers L.Ac.
Acupuncture & Natural Therapies/ Melanie Myers


Providing services in the following areas:
Fredericksburg, Virginia
Stafford, Caroline, Woodford, Thornburg,Spotsylvania, King George, Fallmouth, and more.






©2007 Melanie Myers, All rights reserved