Check Availability Here
Book Now with Acupuncture & Natural Therapies - Mobile Healing Services
Providing acupuncture for Fredericksburg, Stafford, Spotsylvania and other Central Virginia locations for Acupuncture near me. Call Today for Complimentary Phone Consult or to make an appointment: 540-388-6989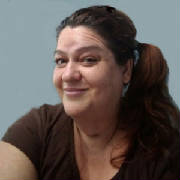 Providing high quality care and success rate, with over 20 years experience.
________________________________________________________
About Me
Melanie J. Myers L.Ac.,O.M., Dip Ac.

is a Nationally Board Certified and State Licensed Acupuncturist with over 20 years. She is a Natural Healthcare Practitioner, Qi Master and Teacher of Qi Healing and Selfcare.

Melanie has wrote Articles on
Acupuncture for The Infinite Field Magazine and other known publications.
She also has taught classes at the college in Hawaii to other acupuncture graduate students.

Melanie conducts workshops, videos, and classes on acupuncture, natural healthcare, self-care, structural re-integration, Energy healing, Meditation, Conscious creating. She also provides acupuncture in individual and group settings.

What I Treat
Allergy Relief

Reduce or illiminate Seasonal, ragweed, pollen, dust, mold, pets, food allergies and sensitivities,, chemicals, and more with acupuncture and natural treatments. Melanie successfully treats these conditions, helping patients to minimize and get totally off medications with their side effects.

Pain Relief

Stop or reduce significantly

pain of all types and other unwanted symptoms with acupuncture. From migraines, arthritis, fibromyalgia, carpel tunnel, degenerative spine disease, to injuries, Natural healthcare methods can significantly improve the quality of a persons life. Heal and get out of pain now!

Cancer Support

Acupuncture has proven effective for stress, pain management, insomnia, neuropathy, hot flashes, and immune support, for patients managing their cancer diagnosis. Melanie also provides acupuncture, cupping, tui na, and dietary/nutritonal recommendations as part of treatment to improve nutriton and support your health.before, during and after standard treatment.

Natural Beauty Care
In-Home

Enhance your beautfy ith natural non-invasive treatments such as facial rejuvaenation acupuncture and cupping for cellulite, skin tone and spot reduction of iweight and so much more.

Infertility &
IVF Support

Whether you go at it naturally or decide on medical fertlity treatment, Acupuncture substantially increases sucess rate of fertility. Learn more on how you can increase your chances of becoming pregnance and sustaining pregnancy with gentle acupuncture treatment and prevention of miscarriage as well as minimizing unwanted pregnancy symptoms and induction of labor if needed. Melanie is completed certification and has experience in treatment of gynocological and inferitliy conditions both in male and females.

Dealing with Stress and Chronic Illness

Melanie works with people to reduce health complications of stress and long term illness or disease.

Melanie's natural healthcare treatments improve quality of life and reduce or eliminate pain and other unwanted miserable symptoms.
________________________________________________________





Can Needles Heal?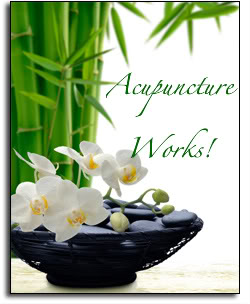 Acupuncture has its roots deeply planted in China. In fact, authorities agree the science is between 5,000 and 7,000 years old. Its use spread throughout ancient Egypt, the Middle East, the Roman Empire and later into Western Europe as merchants and missionaries to China told of the amazing discoveries the people of the Orient had developed. Acupuncture did not become known on a national level in the U.S. until 1971 when diplomatic relations between China and America were relaxed.

At first glimpse, acupuncture appears strange, as its primary notoriety is the utilization of needles placed in the skin at various locations to relieve pain or affect a body part.

Chinese physicians theorize there is an energy network traversing just below the surface of the skin which communicates from the exterior to the internal organs and structures at over 1,000 "Acupoints" on the body. They believe this energy works in harmony with the body's circulatory, nervous, muscular, digestive, and genitourinary and all other systems of the body. These physicians also believe that when this vital energy becomes blocked or weakened, an effect in a body system or anatomic location becomes evident. Stimulation of one or a combination of key "Acupoints" on the body is said to restore harmony to the affected area.

Historians have stated, "More people have benefited from acupuncture over the course of fifty centuries than the combined total of all other healing sciences, both ancient and modern."
________________________________________________________
HOW DOES ACUPUNCTURE WORK?

In recent years, science has determined that human beings are complex bioelectric systems. This understanding has been the foundation of acupuncture practice for several thousand years.

Classic acupuncture states that energy circulates throughout the body along well-defined pathways, called meridians. Points on the skin, along these pathways, are energetically connected to specific organs, body structures, and systems. If this energy circulation is disrupted, optimum function is affected and this results in pain or illness. Acupuncture points are stimulated to balance the circulation of energy, which influences the health of the entire being.

The modern theory of acupuncture is that there is a connection via the central nervous system that induces the production or secretion of chemicals in the body such as endorphins, neurotransmitters, hormones, lymphokines, etc. Though most of these chemicals are used fairly quickly, clinical experience indicates that acupuncture generally has cumulative effects. Thus, acupuncture must provide some training of the autonomic mechanisms that control the patient's pattern of physiological function.

In short, acupuncture works with a person's internal pharmacy, rather than putting in chemicals from the outside. This approach has several advantages over pharmaceutical medicine.

Far too often in the medical professions, a patient is told after extensive examination, "There is nothing wrong." "It is all in your head," or "Sorry, you'll have to learn to live with it." The examining doctor unable to find the cause of the problem has little else to tell the patient. Fortunately, many medical physicians are now referring their patients for an acupuncture evaluation as a last resort.

Medical research continues in this country and others to attempt to explain in western scientific terms what the ancient Chinese many centuries earlier described. Today, many theories have been postulated as to why acupuncture is so effective in pain control. However, as more discoveries are made, more research is indicated.



________________________________________________________
BENEFITS OF ACUPUNCTURE
What does Acupuncture Treat?

Acupuncture is recognized by the National Institute of Health (NIH) and the World Health Organization (WHO) to be effective in the treatment of a wide variety of medical problems. Below are just some of the health concerns that acupuncture can effectively treat:
If you are interested in discussing if your condition is a good candidate for treatment, please contact me with your questions



* Allergies

* Anxiety

* Arthritis (all types)

* Asthma

* Bronchitis

* Cancer Support Minimizing side-effects of Chemo, Surgery and Radiation, Improved Immune System

* Carpal tunnel syndrome

* Chronic fatigue

* Most Chronic Illnesses

* Colitis

* Constipation

* Depression

* Diarrhea

* Digestive trouble

* Dizziness, Tinnitis

* Dysentery

* Eye problems

* Facial palsy

acupuncture fredericksburg acupuncture fredericksburg
acupuncture fredericksburg acupuncture fredericksburg
acupuncture fredericksburg acupuncture fredericksburg
acupuncture fredericksburg acupuncture fredericksburg
acupuncture fredericksburg acupuncture fredericksburg
acupuncture fredericksburg acupuncture fredericksburg
acupuncture fredericksburg acupuncture fredericksburg
acupuncture fredericksburg acupuncture fredericksburg






* Fatigue(Improved Energy Level)

* Fertility

* Fibromyalgia

* Headaches and Migraines

* Incontinence

* Indigestion, and Acid Reflux

* Irritable bowel syndrome(IBS)

* Back and Neck Pain and numbness(all types)

* Menopause

* Menstrual irregularities

* Migraine

* Morning sickness

* Nausea and stomach problems

* Neuropathy and other Neuropathic Conditions

* Osteoarthritis

* Pain, Stiffness

* PMS

* Pneumonia



acupuncture fredericksburg acupuncture fredericksburg
acupuncture fredericksburg acupuncture fredericksburg
acupuncture fredericksburg acupuncture fredericksburg
acupuncture fredericksburg acupuncture fredericksburg
acupuncture fredericksburg acupuncture fredericksburg
acupuncture fredericksburg acupuncture fredericksburg
acupuncture fredericksburg acupuncture fredericksburg
acupuncture fredericksburg acupuncture fredericksburg

* Reproductive problems

* Rhinitis

* Sciatica

* Seasonal affective disorder (SAD)

* Shoulder, neck and arm, hand, leg, foot pain

* Sinusitis

* Sleep disturbances

* Sore throat or sore Tonsils

* Stress

* Tennis elbow

* Tonsillitis

* Trigeminal neuralgia(TMJ Pain)

* Remove Toxins from the body(environmental and from food/water, Spider bites, and more..)

* Vomiting and Nausea

* Wrist pain






acupuncture fredericksburg acupuncture fredericksburg
acupuncture fredericksburg acupuncture fredericksburg
acupuncture fredericksburg acupuncture fredericksburg
acupuncture fredericksburg acupuncture fredericksburg
acupuncture fredericksburg acupuncture fredericksburg
acupuncture fredericksburg acupuncture fredericksburg
acupuncture fredericksburg acupuncture fredericksburg
acupuncture fredericksburg acupuncture fredericksburg

The Acupuncture Pathways and Connecting Organs
The Natural Alternative And Holistic Healthcare approach
Fredericksburg, Virginia
540-388-6989