Call for a Complimentary Phone Consultation if you have any questions 540-388-6989
ACUPUNCTURE: Painless & effective
An over 3000 year old healthcare system designed to correct the body systems imbalances that cause ill health,disease and where there is injury. This is done through use of Tiny, disposable, sterile needles placed gently into specific acupuncture points. This same effect can often be achieved through the various other modalities of Acupuncture and Asian BodyWork and are often combined for a relaxing treatment.
Ultrasonic Acupuncture


Ultrasound Gel is placed on specific area of body, and a pulse-wave Ultrasound device is gently placed over acupuncture point areas to improve body circulation, relax, rease joint stiffness, relieve muscular spasms, and increase elasticity of collagen tissue. Can be used anywhere there are acupuncture points that have limited to no hair.
Electro-stimulation Acupuncture
Electro-Stimulation Acupuncture is the application of a pulsating electrical current to the skin by means of stimulating the acupoints.
It may help reduce total treatment time by providing the continued stimulus.
It can produce a stronger stimulation, if desired. Strong stimulation may be needed for difficult cases of neuralgia or paralysis.

It is easier to control the frequency of the stimulus and the amount of stimulus than with hand manipulation of the needles.

Although electro-acupuncture may be used as a component of nearly all acupuncture treatments that require manipulation of the needles, according to the Chinese literature, especially good results are expected from electro-stimulation acupuncture treatment of

*neurological diseases, including

*chronic pain

* spasm and

*paralysis.
Two Initial Acupuncture Treatments Of Choice


1. Comprehensive Acupuncture Treatment- For New Patients. This is 90 min.
in-depth evaluation consisting of review of medical history, body systems,a detailed examination from the acupuncturist with an accurate traditional Chinese medicine diagnosis and treatment. It includes herbal prescriptions with instructions if applicable. This is for Chronic long term, complex or multiple health problems.


2. Evaluation and Acupuncture Treatment- For Existing Patients that have another health issue they want to work on. A 60 minute version of the above Initial Evaluation, Treatment Plan and Treatment. This is for clients/patients that have been here before.

Facial Rejuvenation Acupuncture Treatment
A rejuvenating session that anchors the Chi, improves skin tone, complexion, puffiness and reduces wrinkles and fine lines. It's also an excelent anti-aging treatment for buillding collagen.

Starts with an evaluation of your facial features, problem areas and what you want to work on.

Treatment:
1. Hot wet face towels are applied to face and neck to realx you and open pores.

2.Cleaning and detoxifying facials applied with hot wet towel treatment

3.Gentle Tui Na: An Asian Massaging like technique applied to face and scalp.

4.A moisturing facial that is applied during the Tui Na step above, and hot wet towel applied again to face and neck areas.

5. An Acupuncture treatment using very thin face needles(even smaller than acupuncture needles) for a gentle application).


90 minutes each/ Packages soon available upon request
Auricular Therapy(Ear Acupuncture) using Herbal Seeds
is a healing practice dating back to the third century wherein the practitioner uses very small needles or seeds or our hand held electrastim device(exellent for children) placed at acupuncture points on the outer ear that correspond to specific parts of the human body. This technique is a particularly effective treatment for many conditions, including addictions, mood disorders, obesity, pain, and musculo-skeletal and central nervous system disorders.
Can be a stand alone treatment or an add on to any other treatment available.








Follow up Acupuncture Treatments
In order for Acupuncture and Asian BodyWork to be effective, it is recommended that patients continue with their treatments and follow through with the treatment plan provided on first visit.
Where most people do not expect a magical recovery from one treatment only, even though you can see results from first visit, it is very important to keep to your treatment plan if you want the best results and recovery.


Asian BodyWork

These are other Oriental Medicine Methods of treatment that fall under Acupuncture but do not use needles, yet stimulate the acupuncture points.
Qi Healing Session
An intensive healing treatment consisting of light touch energy treatment that works to improve the energy source or the body. It is stimulated by the meridian pathways but no actual touch is done; it is truly an energy work. Silent prayers are given at beginning of, and blessings at the end of each treatment. 30 min. & 60 min.
Moxibustion
A detoxification treatment using herbal cones called mugwort burned over meridian and aushi points that will relieve toxins, strengthen the blood, digestive system, and the immune system while stimulating the flow of qi.

There will be no scarring or blistering except some redness, which is normal due to the increased blood flow to the area.

This can be a stand alone treatment or added to any other treatment, except Fire Cupping.
Fire Cupping
Another detoxification method using a traditional Chinese medicine that causes a vacuum on the skin to dispel stagnation of the blood and the lymph thereby improving qi flow. This is excellent for the common cold, pneumonia, bronchitis, cellulite, nausea, and pain control.

30 min. 60 min.
Tui Na
A technique similar to massage that stimulates the meridians, facilitating the flow of qui, and use of acupressure along with gliding, clasping, chopping, rolling, and gentle pulling the musculao-skeletal tissues for enhancing your relaxation experience. Excellent for many health conditions and can be added to other acupuncture treatments to enhance your TCM experience while improving your health conditions.
30 min. 60 min. 90 min. 105 min.

Wellness Consultations
face -to face overview of wellness with any health concerns you may have with an acupuncturist to  review medical tests/ results to guide you towards a healthier body system.   No direct treatment will be provided but plan of care for treatment, herbal, and nutritional supplement recommendations if applicable. 45 min.  



Follow up Acupuncture Treatment- For acupuncture treatment only
Combination Treatments Available
Herbal, Nutritional Supplementation,and Dietary Nutrition Consultations
I provide individualized Chinese Herbal Formula and nutritional supplementation prescriptions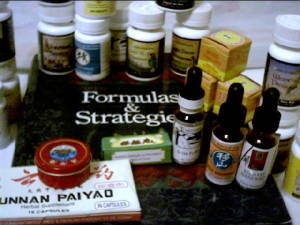 Oprah Gets Acupuncture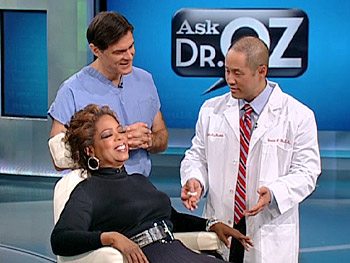 Oriental Healthcare is natural,very safe and effective in treatment of many illnesses(disease), injuries and chronic and acute conditions, stress, anxiety and much more. From a holistic perspective, it helps to reconnect you to the inner peace and love within you. You feel balanced and more at ease after each treatment. Some of my clients say they are addicted to treatment because it makes them feel so good:)) there is no addiction involved, however, it does make them feel better. I have a proven high patient health success rate, 28 years experience in natural health care and 16yrs in acupuncture. Clients who come to me want to feel better, eliminate stress, to prevent surgery, minimize side-effects of standard medical practices and reduce medications. Clients want the pain and other symptoms to be gone and are tired of hurting so much. For this reason, I offer an integrative approach to your already existing health care as well as total natural health care practice. As a Primary Care Practioner of Oriental Medicine, I can provide you with the best natural alternative healthcare available. I look at the overall conditions in your body, observe how each body system functions to find out which are out of balance and not functioning properely.this way I can provide you with treatment for improving all areas of your health even prior to illness. Melanie Myers L.Ac.