ACUPUNCTURE AND ASIAN BODYWORK
Fredericksburg - Call Today: 540-388-6989
Melanie Myers L.Ac.,Dip. Ac.,BS,MS
*****Acupuncture Specialist in Virginia****
17 plus years Experience
'Improving Your Health Through Acupuncture & Asian BodyWork'
When provided the right tools, the human body has amazing rehabilitation capabilities to heal itself of just about anything. As an acupuncturist, I've had the privilege of seeing many people heal via natural healthcare even when nothing else has worked. If you are interested in discussing if your condition is a good candidate for treatment, please contact me with any questions you may have.
I Offer a Complimentary Phone Consultation
to see if my Natural Health Services are right for you.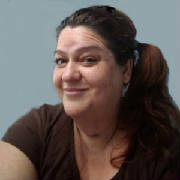 Enjoy life without pain
Improve your quality of health and live life on your terms
Do it with a proven non-invasive, natural approach
Pain Management

Alleviate acute and chronic pain without drugs or side-effects!

Women's Health and Infertility

A natural non-invasive treatment for gynecological conditions, PMS, infertility, hormonal imbalance and more!

Allergies

Symptom Relief, breathe better, stop itching, clear up sinuses, runny eyes and more..

Anxiety and Depression

Feel like yourself again with a drug-free solution

Cancer

Real Support with non-invasive natural treatments adapted to your side-effects from medication,Diet, Nutriton and access to Natural Health Reading, and encouragemtnt from informative Videos from thousands of Cancer survivors and how you can increase the odds to successul recovery.

Migraines and Headaches

With continued treatment, proven successful, you can literally watch the duration ad reoccurances of your headaches or migraines lessen more and more!

Arthritis

No matter what type of Arthritis, improve the quality of daily living with functional medicine and natural healtcare treatments,exercise dietary and natural supplement prescriptions included.

Natural Cosmetic Enhancement

Improve the look of your face/neck and body naturally with non-invasive treatment, reduce scaring, heal quickly from surgeries, get rid of cellulite, reduce inches in specific areas, improve weightloss through improving metabolism and digestion, reduce cravings,improved elimination.
WOMEN'S HEALTH CONDITIONS:
Endometriosis, PCOS, Fibroids, Menopause, Infertility, Prevention of Miscarriage, Irregular and painful Periods, PMS, Menopause and more...

 
 
 

All needles are sterile and thrown away after one use.

I also have no-needle treatment methods with your comfort and safety in mind.





Acupuncture

Techniques that provide you with fast, highly effective and research proven results.

 
Asian BodyWork

Traditional, Natural, Relaxing...

 
Functional Medicine

Target the root cause of disease and restore optimal function to alleviate your chronic illness.

 
Pulse Diagnosis

Discover the underlying cause of your health problems through the accuracy of Chinese Pulse Diagnosis.

 
acupuncture fredericksburg Acupuncture fredericksburg
acupuncture fredericksburg Acupuncture Fredericksburg
acupuncture fredericksburg Acupuncture fredericksburg
acupuncture fredericksburg Acupuncture Fredericksburg
acupuncture fredericksburg Acupuncture fredericksburg
acupuncture fredericksburg Acupuncture Fredericksburg
acupuncture fredericksburg Acupuncture fredericksburg
acupuncture fredericksburg Acupuncture Fredericksburg
acupuncture fredericksburg Acupuncture fredericksburg
acupuncture fredericksburg Acupuncture Fredericksburg
acupuncture fredericksburg Acupuncture fredericksburg
acupuncture fredericksburg Acupuncture Fredericksburg
acupuncture fredericksburg Acupuncture fredericksburg
acupuncture fredericksburg Acupuncture Fredericksburg
acupuncture fredericksburg Acupuncture fredericksburg
acupuncture fredericksburg Acupuncture Fredericksburg
acupuncture fredericksburg Acupuncture fredericksburg
acupuncture fredericksburg Acupuncture Fredericksburg
acupuncture fredericksburg Acupuncture fredericksburg
acupuncture fredericksburg Acupuncture Fredericksburg
acupuncture fredericksburg Acupuncture fredericksburg
acupuncture fredericksburg Acupuncture Fredericksburg
acupuncture fredericksburg Acupuncture fredericksburg
acupuncture fredericksburg Acupuncture Fredericksburg

What my patients are saying:

Help with Fertility and Prevention of Miscarriage

I found Melanie a few years ago when I was undergoing fertility treatment. I had read about the benefits of acupuncture to the efficacy of the treatments and decided to give it a chance, even though I am terrified of needles. Melanie helped ease my fears about acupuncture and helped me through the months of treatments and my fertility procedure took on the first time. We now have a healthy little girl and I am so thankful to Melanie for her treatments that helped make that happen. Not only is she a wonderful acupuncturist, she also has a kind heart and is always willing to listen. Going through infertility is a painful time and having someone like her to help you through it is amazing. I would highly recommend her services!
A. Taylor/ Fredericksburg, Va


Acupuncture Fredericksburg Acupuncture Fredericksburg
Acupuncture Fredericksburg Acupuncture Fredericksburg
Acupuncture Fredericksburg Acupuncture Fredericksburg
Acupuncture Fredericksburg Acupuncture Fredericksburg
Acupuncture Fredericksburg Acupuncture Fredericksburg
Acupuncture Fredericksburg Acupuncture Fredericksburg
Acupuncture Fredericksburg Acupuncture Fredericksburg
Acupuncture Fredericksburg Acupuncture Fredericksburg
Acupuncture Fredericksburg Acupuncture Fredericksburg

Back Pain Gone


I was in terrible back pain and the only choice the doctors gave me was surgery or expensive Chiropractic treatments that stretch the back and I hear is quite painful. I heard about Dr. Myers from a friend who has had treatment from her. She helped his back and now my back is so much better in only a few months. I have had back pain for years, and now I feel better than I have in years! Thank you Dr. Myers for your gentle treatments that have made me and my friend get better. I recommend you to all my friends and family. R.S./Fredericksburg, Virginia

Acupuncture Fredericksburg Acupuncture Fredericksburg
Acupuncture Fredericksburg Acupuncture Fredericksburg
Acupuncture Fredericksburg Acupuncture Fredericksburg
Acupuncture Fredericksburg Acupuncture Fredericksburg
Acupuncture Fredericksburg Acupuncture Fredericksburg
Acupuncture Fredericksburg Acupuncture Fredericksburg
Acupuncture Fredericksburg Acupuncture Fredericksburg
Acupuncture Fredericksburg Acupuncture Fredericksburg
Acupuncture Fredericksburg Acupuncture Fredericksburg
Acupuncture Fredericksburg Acupuncture Fredericksburg


acupuncture fredericksburg acupuncture fredericksburg
acupuncture fredericksburg acupuncture fredericksburg
acupuncture fredericksburg acupuncture fredericksburg
acupuncture fredericksburg acupuncture fredericksburg
acupuncture fredericksburg acupuncture fredericksburg
acupuncture fredericksburg acupuncture fredericksburg
acupuncture fredericksburg acupuncture fredericksburg
acupuncture fredericksburg acupuncture fredericksburg
acupuncture fredericksburg acupuncture fredericksburg
acupuncture fredericksburg acupuncture fredericksburg
acupuncture fredericksburg acupuncture fredericksburg
acupuncture fredericksburg acupuncture fredericksburg